Trouble on the Saginaw River – Part 3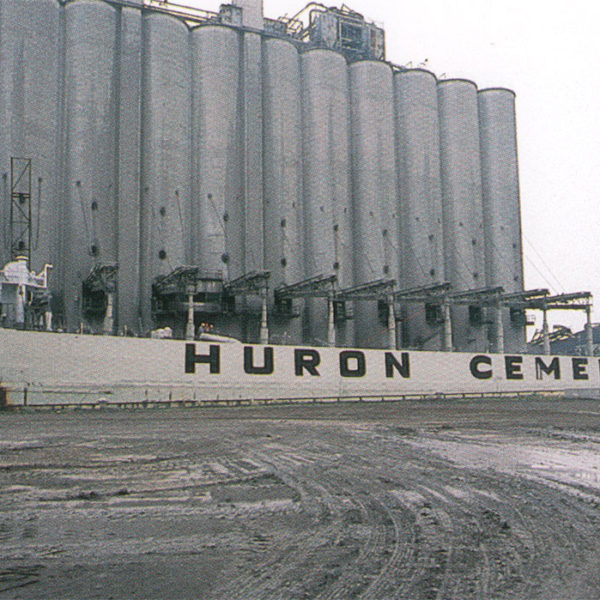 A long freight blends into the rust-colored metal of the Detroit-Mackinaw Railroad Bridge up ahead. The train crawls across the bridge above river so slowly that it hardly seems to be moving at all.
Captain Knechtel jerks his head up at Mac's announcement, sees the train, and rings "stop" on the engine telegraph, then "slow astern." The Crapo is now only 400 yards from the bridge and neither the engine nor the caboose is visible. She slows noticeably but continues to coast closer toward the span. Knechtel rings a long and a short on the whistle for the bridge to open and a roaring hunnh hunnh vibrates over the river.
Before the Crapo stops, the caboose clears the bridge and the two sections of the bridge rise and open. The Crapo continues on, hardly missing a beat.
Knechtel orders Mac to steer the Crapo at the center of the bridge's draw, then to the center of the right-hand draw. The bridge opening is ninety-four feet wide, the Crapo sixty. Marv is outside, on the starboard wing of the ship's bridge. As the Crapo slides through, he shouts, "Nineteen feet port side forward, fifteen feet starboard side forward, Cap." From high on the pilothouse wing, the distance between the Crapo's hull and the bridge abutment looks like the width of an eyelash. Marv, now facing aft, repeats the distance, then calls, "Stern clear, Cap." The Crapo steams ahead, white clouds of smoke billowing above her in the summer evening sky.
But there's another curve and two miles past that, another bridge the Crapo must pass under. The Independence Highway Bridge is a main traffic artery between Bay City and Essexville, and as the Crapo approaches, warning bells ring and the traffic gates go down. Motorists get out of their cars and lean over the bridge, gawking at the huge steamship passing beneath them.
5 August—0011 hours. The watch changes. Marv stays on the bridge until the first mate joins the vessel at Saginaw. Knechtel also stays onboard until the Crapo reaches her destination. Jim Stanley is now the wheelsman. He is twenty-eight years old, but in his cutoff jeans and sneakers he looks about eighteen. But having sailed for nearly ten years, Stanley already has his mate's license. He's paid his dues and he is trusted for it: five miles upriver lies the Airport Curve, potentially the most hazardous spot on the Saginaw River yet.